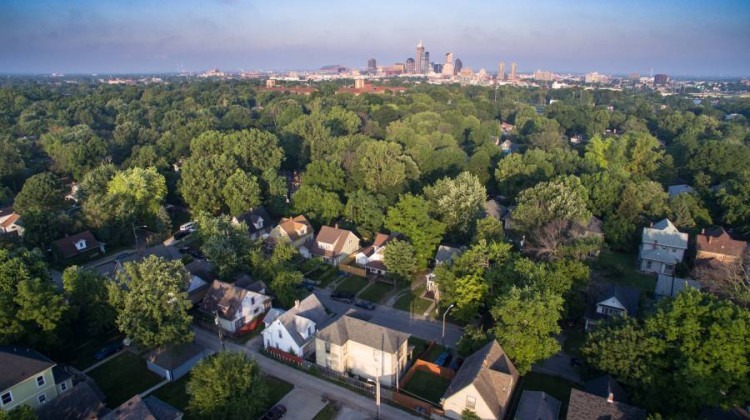 Helping clients buy and sell homes as a "local expert" is an excellent way to be seen as the most knowledgable and trustworthy real estate agent in your area. Whether you're working in the hometown you grew up in or in a city you've only lived in for a short amount of time, there are ways to get to know your area well enough to answer any and every question that may come up. 
First of all, what is a local real estate market expert? A local expert has extensive knowledge about an area. From different neighborhoods to school districts to amenities like restaurants and shops, a local expert can provide the ultimate guidance regarding what it is like to live in a specific community. While local experts can tell you the best place for a romantic dinner or the perfect park to bring your kids, they can also provide insights about trends in the local real estate market - how quickly homes sell, the average property sizes, and more. 
How do I become a local expert in my area? There are plenty of ways to get to know an area to become a local expert. Here are three strategies to get you there:
Connect with businesses within the community
You may have lived in your area for your whole life or only a few months. Either way, getting to know the businesses around your community is a great way to not only learn more about what's available in your area but to also connect with potential clients or referrals. Reach out to local businesses to see what products or services they offer; this way, if a client ever asks you for recommendations as to which dry cleaner, grocery store, golf course, or plumber is the best in the area, you'll be able to provide a whole list of options for them. Not only will your clients be thankful for your assistance, but businesses will be grateful for your recommendations and may recommend you to their customers as the local real estate expert in return. Building these positive relationships will allow you to get to know your community on a deeper, more personal level.
Get involved in your community
From volunteering at your local soup kitchen to offering a service to help raise money for the local baseball team, getting involved in your community not only allows you to get to know your neighbors but can also help you build more meaningful relationships with potential clients. The experience of volunteering, fundraising, or just being a friendly neighbor will allow you to get involved in what is going on in your community. Immerse yourself in your community's culture - attend local sporting events, theater productions, church musicals, or anything else that's going on around town to become a familiar face and learn more about what your town has to offer. Your clients will love your honest recommendations and introductions to the area.
Keep up with local real estate trends
Whether on a state, city, or neighborhood level, it's important to keep your knowledge up to date with the current real estate trends in your local area. Are house prices rising? Is there a new development on the other side of town? How much potential does the renovated strip mall have for businesses? Understanding and having the ability to explain and predict local trends is one of the key ways of being a local expert. Since you're going to put in the extra leg work to keep up with these trends, you can also promote yourself as a trusted resource by providing your findings to others. Create a blog for your website or post updates consistently on social media. People will be more likely to come to you if you present yourself as an expert in your area's real estate trends.
You can never gather enough information about your area; continue to get to know your local businesses, schools, government officials, and citizens all the time. A great goal to set is to try to learn something new about your community every day. Be confident in your knowledge so you can provide your clients with the best information to make their move to your city the best experience!